Shoreside Stories

Shoreside Stories Presents
"The Travelling Librarian"
A celebration of sensory storytelling for the Essex Year of Reading and Beyond…
Shoreside Stories is a new project based at Shorefields School and working with SEN schools across Essex. The Shoreside Stories Project aims to share sensory storytelling techniques and experiences with students, teaching staff and ultimately wider cultural and creative partners.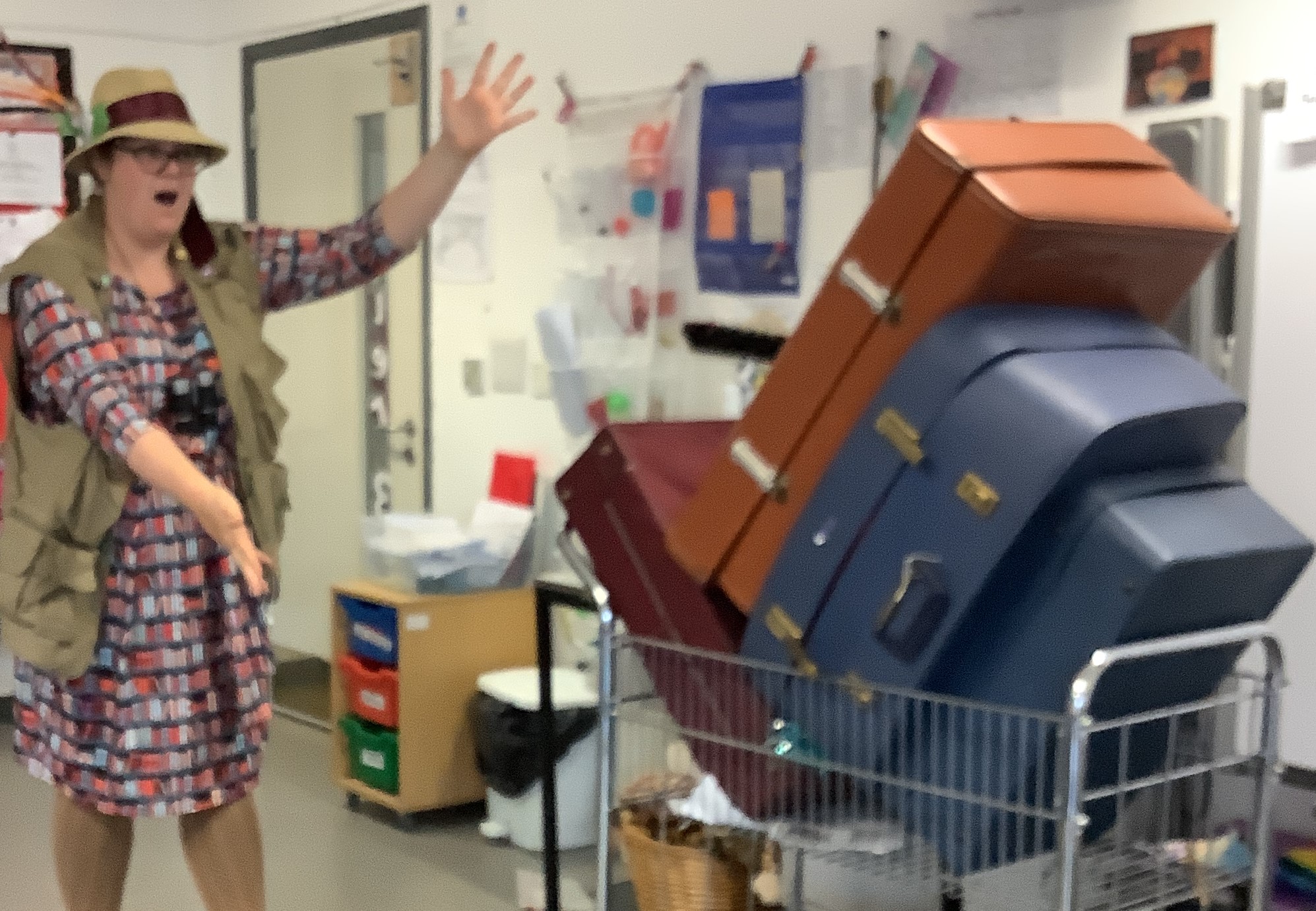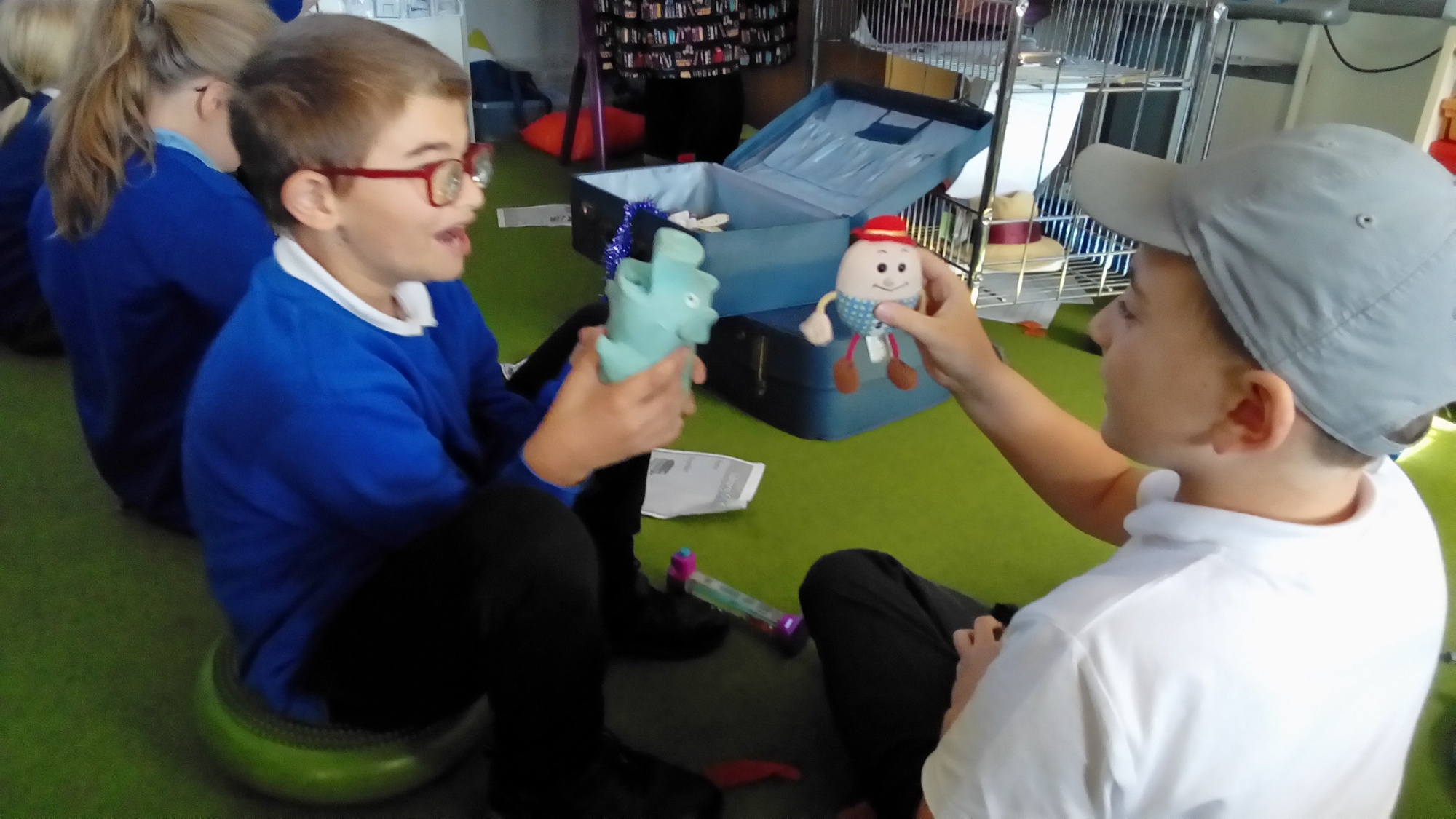 With her magical suitcases full of story props and sensory wonder The Travelling Librarian is always looking for new library members to share her stories with. She is however very forgetful and disorganised, which isn't a great trait for a librarian! She is forever losing her books or leaving stories laying round for anyone to find….and magical books left unattended have a habit of causing a little bit of mischief. Her travelling library often needs its shelves restacked with new tales so library members are fully encouraged to make and share their own sensational stories.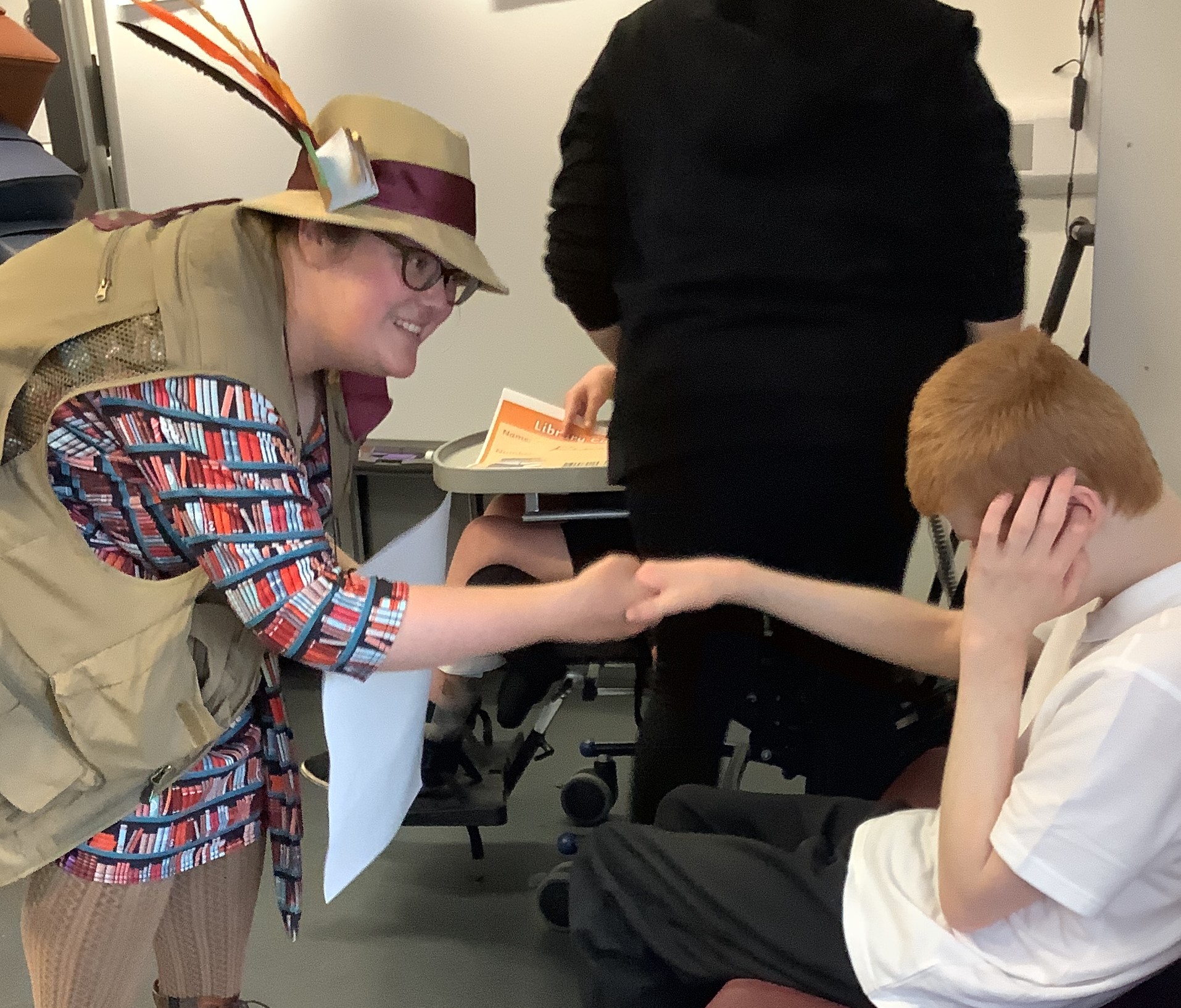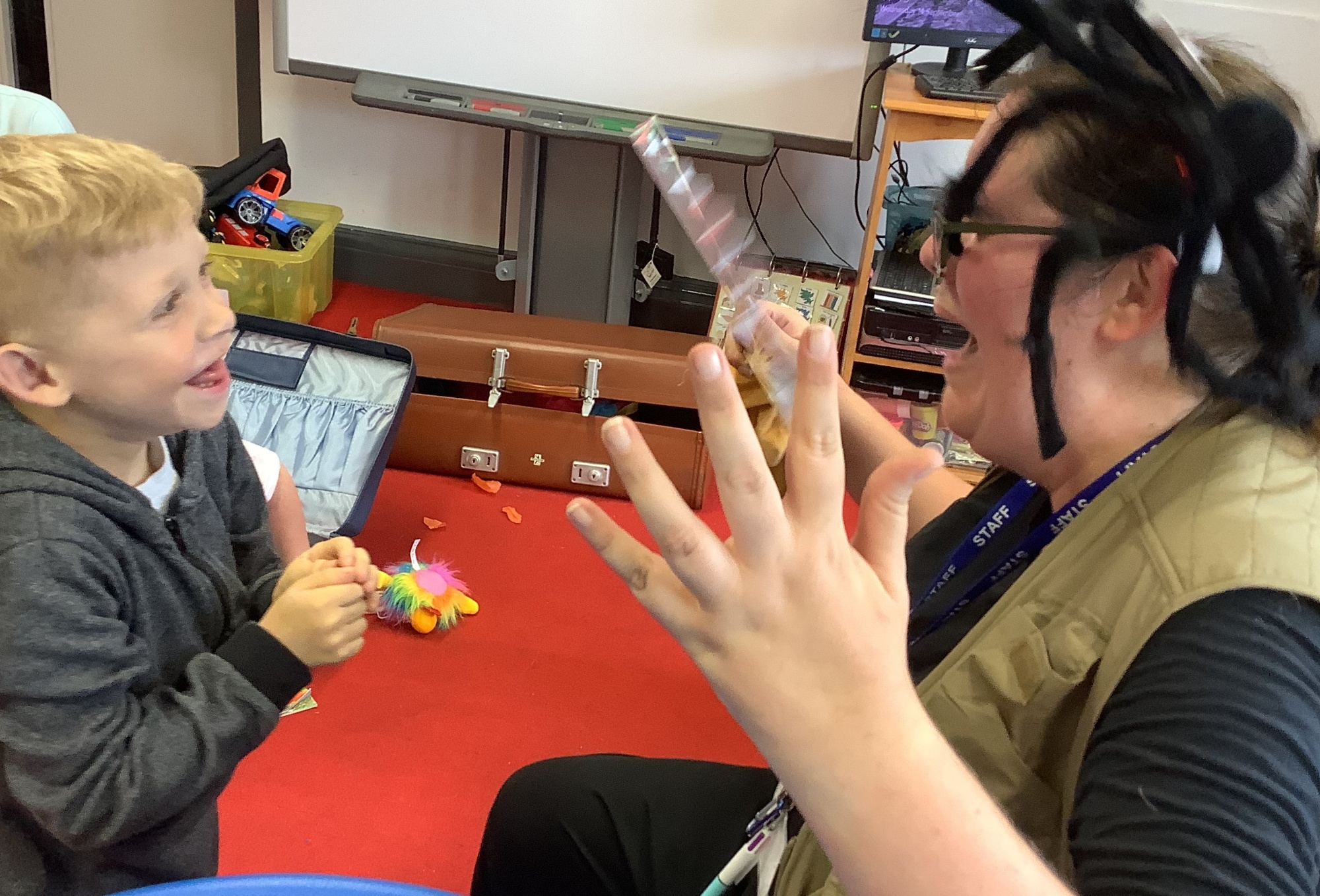 Feedback from the travelling librarian so far...
"Great introduction to what a library is, it gave a wonderful fantastical feel of endless possibilities which libraries should have. It really engaged them and sparked their imagination, creativity and my highlight was seeing students sharing their props to create a story together. As a teacher I loved the low tech appeal of the props, easy to find everyday objects used creatively for maximum impact". - Class Teacher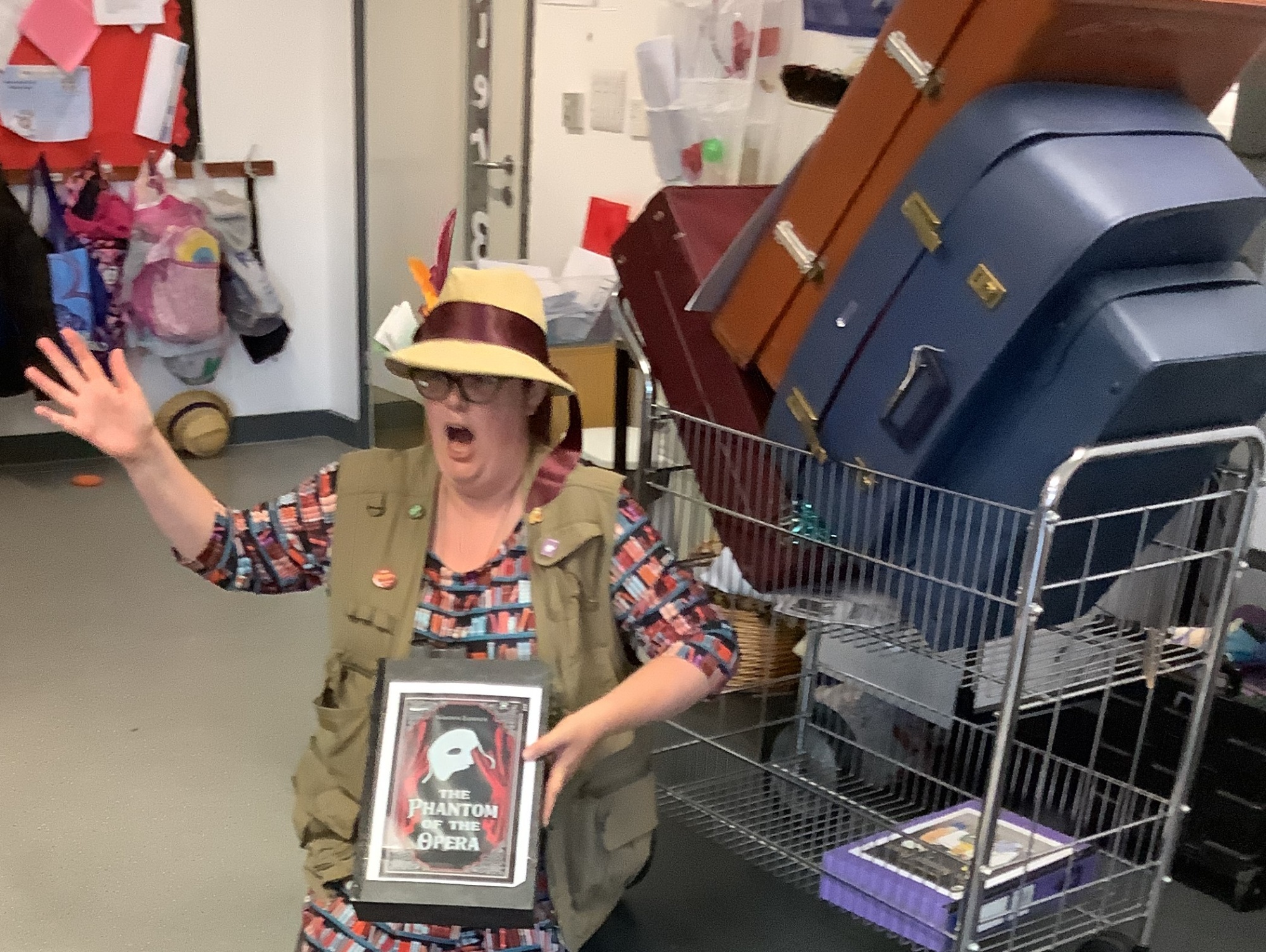 "It was very good, we all did it together. The best bit was where you got to explore the stories". - Sophie, Travelling Librarian Member and Storyteller.